Could the Fame Monster be getting her own game on Wii U?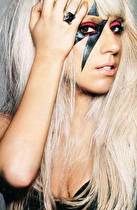 Lady Gaga: The Experience could be coming to the Wii and Wii U later in 2012, sources speculate.
The rumored Lady Gaga game could be developed by Ubisoft and under the "Experience" banner. The first game in the franchise was Michael Jackson: The Experience which was released for the Wii, DS and 3DS, and in the case of the Wii version, used the Just Dance rhythm engine.
The reveal might happen later in the year at E3 2012. No other information regarding the game, such as gameplay, list of tracks and Lady Gaga's involvement with the game, were revealed.