by Patrick Barnett - 10:55 P.M.
Source: (Nintendo) http://www.nintendo.co.jp/ir/pdf/2012/120127e.pdf
Total Comments: 31
Nintendo will be losing significantly more money than expected.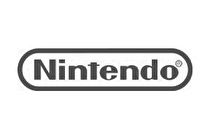 Nintendo predicts a net loss of 65 billion yen during the fiscal year ending in March 2012, according to their recent financial briefing.
Originally Nintendo had only anticipated a loss of 20 billion yen. However, in the first nine months of this fiscal year, Nintendo has already experienced a loss of 48.4 billion yen; this increase led to the drastic raising of their net losses.
Net sales for the company were down 31.2% in the last nine months. Nintendo attributed this decline in sales to the decrease of Nintendo DS and Wii hardware being sold. The Nintendo 3DS's price cut also affected sales numbers.
Read more...