February and March will be kind to Aussie gamers.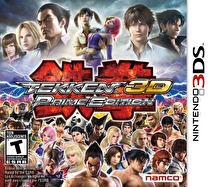 Nintendo Australia has announced that Tekken 3D Prime Edition will be available on February 23, 2012.
March will also see the release of two more games, the first being Metal Gear Solid: Snake Eater 3D, which will be launching on March 8. The other is Kid Icarus: Uprising, which has no exact date as of yet.