None of these games have left Japan before, though a couple had a longer wait.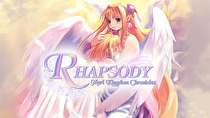 2023 is the 30th anniversary of Nippon Ichi Software (NIS), and the company is bringing over a couple of RPGs to celebrate.
DIsgaea 7, which launched in Japan last week, was confirmed for a fall 2023 release today. Subtitled "Vows of the Virtueless", the strategy RPG will include a new "Jumboification" feature and 40 character classes.
The second title announced is Rhapsody: Marl Kingdom Chronicles, which is due this summer. The game contains remastered versions of the two sequels to Rhapsody: A Musical Adventure (as seen in the 3rd volume of NIS Classics on Switch), subtitled "Ballad of the Little Princess" and "Memories of Marl Kingdom". Neither game has been localized before, with Ballad originating on the PlayStation and Memories serving as an early PlayStation 2 game.