The armies of war are steadily advancing.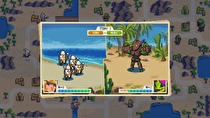 After nearly two years of waiting, we finally have a date for Wargroove.
The Chucklefish-published strategy RPG in the vein of Advance Wars and its predecessors will launch on February 1 for Switch. It was originally announced in a 2017 Nindie Showcase video.
A cinematic trailer is now available: