Funny thing: It's already started.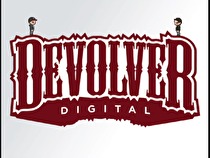 Fresh off their second consecutive E3 victory, Devolver Digital is going all in on Switch for the next month.
Devolver announced the "Summer of Devolver" today on their social feeds, confirming six major releases for the Switch. The first release is the "Advanced Gungeons and Draguns" update for Enter the Gungeon, which released last week.
The next two games have release dates according to Nintendo's webstore: Crossing Souls, a 2D action/adventure title is due this week, followed by Not A Hero: Super Snazzy Edition next week. Following those are Minit, Broforce, and The Messenger.
Crossing Souls kicks off the #SummerOfDevolver on #NintendoSwitch this Thursday, July 26 with more to come all summer! pic.twitter.com/hDoOF6jqZI

— Devolver Digital (@devolverdigital) July 23, 2018