An expanded top 20 greets the Switch launch.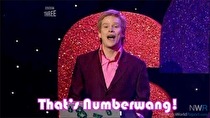 Following Nintendo's announcement last week about the first month of Switch sales, the NPD Group has released their official survey to put Nintendo's numbers in context.
The Switch's first month of sale saw the system beat the June 2001 launch of the Game Boy Advance by 31,000 units to become the biggest hardware launch ever for Nintendo, and the second largest in US history. The Legend of Zelda: Breath of the Wild was reported to have over a 99% attach rate, suggesting that the 102% figure quoted by Nintendo included digital sales, and BotW was the second best selling game in the NPD's all-format chart behind Ghost Recon: Wildlands. For 2017, the combined sales of Zelda make it the third best selling game of the year behind Wildlands and For Honor.
The report provided a software top 20 this month (all formats combined), and 1-2 Switch finished at #13 on the list, selling to 19% of Switch owners for 172,000 copies. Konami's Super Bomberman R finished in the 17th slot this month.
Zelda Amiibo were also big movers in March, composing 43% of "interactive toy" sales and causing a 56% year-over-year spike in Amiibo sales. Switch accessories composed a quarter of the market in March to go with the consoles, and the best selling controller of the month was the Switch Pro Controller.
Software rankings for the Switch, Wii U and handhelds (all 3DS titles) are as follows:
Switch
The Legend of Zelda: Breath of the Wild
1-2 Switch
Super Bomberman R (Konami)
Just Dance 2017 (Ubisoft)
The Binding of Isaac: Afterbirth+ (Nicalis)
Skylanders Imaginators (Activision)
3DS
Pokémon Sun
Pokémon Moon
Super Mario Maker
Poochy and Yoshi's Woolly World
Mario Sports Superstars
Story of Seasons: Trio of Towns (XSEED)
Super Smash Bros
Mario Kart 7
The Legend of Zelda: Ocarina of Time 3D
New Super Mario Bros 2
Wii U
The Legend of Zelda: Breath of the Wild
The Legend of Zelda: Twilight Princess HD
Super Smash Bros
Minecraft (Microsoft)
Paper Mario: Color Splash
Pokkén Tournament
New Super Mario U + Luigi U
Super Mario Maker
Yoshi's Woolly World
Splatoon