The Switch time-on-shelf continues to be measured in minutes. UPDATED WITH NPD INFO.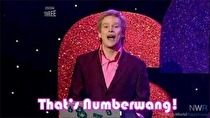 An early report from Nintendo ahead of tomorrow's public US sales estimates release shows that the Switch is continuing to sell as fast as it can be stocked.
According to NPD Group estimates, the Switch sold more than 280,000 units in the United States alone in the period of April 2 - 29. Combined with 68,000+ units sold for 3DS systems, Nintendo composed nearly half of the dedicated gaming hardware sales in the US during the reporting period (the remainder being largely split in some proportion between the PlayStation 4 and Xbox One).
Mario Kart 8 Deluxe's massive opening day continued on the last day of the reporting period as the upgraded racer sold more than 460,000 copies in its first two days of physical sale. Digital sales represented an additional 90,000 copies in the first two days, bringing MK8 Deluxe's total in the US to north of 550,000. The Legend of Zelda: Breath of the Wild on Switch was also the third best selling single game in April.
UPDATE: The NPD has released their report, and Mario Kart 8 Deluxe was the number one game in the combined formats chart with Breath of the Wild at #3 (Persona 5 for PlayStation 4 and PS3 in between). Lego City Undercover was #13 in the combined format charts for its multiplatform (including Switch) release, while recent Switch eShop release Minecraft was 20th combined. The recently discontinued NES Classic Mini was the #2 best selling piece of hardware in April, with its last shipment beating the PlayStation 4 and Xbox One.
The portable and Switch rankings are below, though a Wii U chart was not provided:
Switch
Mario Kart 8 Deluxe
The Legend of Zelda: Breath of the Wild
Lego City Undercover
1-2 Switch
Puyo Puyo Tetris
Super Bomberman R
The Binding of Isaac Afterbirth+
Just Dance 2017
Skylanders Imaginators
Portables (3DS)
Mario Sports Superstars
Pokémon Sun
Pokémon Moon
Super Mario Maker
Poochy and Yoshi's Woolly World
Super Smash Bros
Mario Kart 7
The Legend of Zelda: Ocarina of Time 3D
Super Mario 3D Land
New Super Mario Bros 2