The digital event gives a localized trailer and a release window.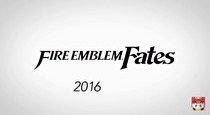 The upcoming 3DS Fire Emblem title is now known as Fire Emblem Fates, as revealed in a new trailer released during the Nintendo digital event.
The trailer details a storyline of betrayal and choice, and the 2016 release window in the west. This trailer was the first time Nintendo has shown the game not in Japanese.