Streetpass is in, as well as Pokemon-Amie.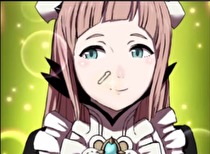 The Nintendo Direct has announced new features for the new Fire Emblem game that use a couple of key 3DS features.
A stronghold building mechanic was introduced that will allow you to place shops and homes in the area in between missions. Also featured are hot springs and a Pokémon-Amie like function for your characters. The strongholds can be StreetPassed and invaded as well.
As expected, the new Fire Emblem will also support the existing Fire Emblem Amiibo to drop the characters into your party.