And it's already in English!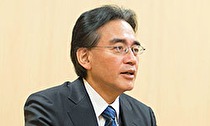 Some additional details about Xenoblade Chronicles X have emerged from the latest Iwata Asks interview, which has already been translated into English.
In discussing the game's size, it was revealed that although the main quest will be slightly shorter than Xenoblade, the sidequests are "3000% denser" and some of the voice actors lost their voices performing the 11,000 battle lines in the game. Iwata also admitted in the interview that he was stunned when he received the cost of testing the game at the Mario Club.
Although XCX has an insurance system for the Skell mechs, it was revealed that an "insurance on insurance" system exists as well where the Skell can recover with a timed button press when the Skell's HP hits 0. The team was aiming to make the experience of buying a Skell similar to buying a car, which is why they will be quite expensive in game.
More information about Xenoblade Chronicles X will emerge as the game has released in Japan.