The new online mode Splat Zones will require you to "git gud".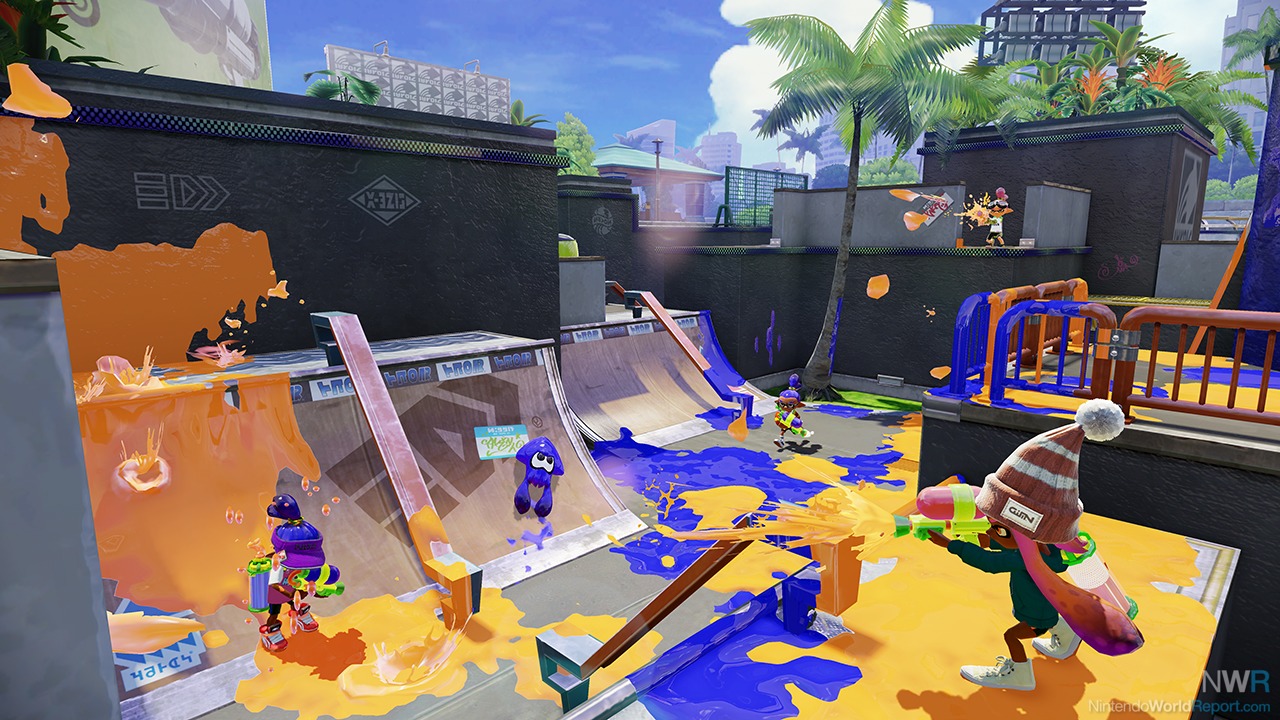 Details have emerged from a press event last week for Splatoon, including a new game mode that will require skill from the entire playerbase, as well as the unfortunate omission of voice chat.
The new mode "Splat Zones" is a zone control mode focused on teams occupying particular portions of the map area in a King Of The Hill fashion. The mode unlocks as players gain experience, as a certain number of players have to reach level 10 in the main "Turf War" mode before Splat Zones will unlock. The game will also include rank battles, which work on a letter grade system and give more experience for higher grades.
New maps and details about the clothing system were also confirmed. The maps are called Blackbelly Skatepark, Saltspray Rig, and Walleye Warehouse, while the clothing system will give your Squidling additional perks such as faster swimming or faster reloading of the ink canisters.
In impressions at GameTrailers, Dan Bloodworth confirmed what was originally feared in February, that Splatoon would not contain voice chat in any mode. No reason was given for the omission, but a screenshot from Eurogamer points to pre-determined text commands bound to the D-Pad.
Splatoon is on track to release in May.