NightSky's developer returns to Nintendo and gets some quality Wii U time.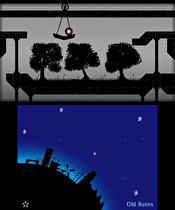 KnapNok Games is working with Nifflas, developer of NightSky, on a new project for Wii U.
In our recent interview, Lau Krosgaard talked to us about the the upcoming collaboration between KnapNok Games and Nifflas. While he couldn't reveal much yet, Krosgaard did comment that ''What we can say is that we are actually working together with a Swedish developer called Nifflas, who did NightSky for 3DS. He has been doing all of these amazing, moody platformers also just for PC. He is a brilliant game developer and he really wanted to make a game for the Wii U. He had this idea and so now we are working with him on realizing that basically. It is basically his game, so it is not a weird party game as we like to do and it is really a Nifflas game. ''
When asked if the new game will resemble NightSky, Krosgaard responded: ''You will definitely like this one, but it is very early right now. We might be able to show screenshots in a few months towards the end of the year, but the launch might be in a year or something like that.''
Be sure to check out our full interview with Krosgaard here.