Donkey Kong and Fox McCloud join in on the free game fun.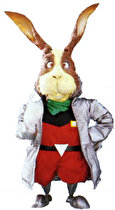 A new month brings along new Club Nintendo game rewards; on tap this month are Aura-Aura Climber, Donkey Kong, Super Punch-Out and Star Fox 64.
The DSiWare game Aura-Aura Climber follows the journey of a little star named Aura-Aura. In order to once again be among his fellow stars, players grapple through the sky in one of two modes. Score Attack gives players a set distance to reach while Endless challenges gamers to see how for they can make it into the sky. The game can be yours for 100 coins and is only for the 3DS.
Donkey Kong on the Game Boy offers up 100 levels in the style of the orginal arcade classic. As Mario, you must rescue Pauline by making your way to the top of the screen. Bang your chest, grab a banana and download this game for 100 coins on the 3DS.
Super Punch-Out!! brings the Punch-Out!! series to the Super Nintendo. Fight against various opponents by following attack patterns as Little Mac makes his way to the top. For 150 coins you can download this title on the Wii or Wii Mode on the Wii U.
Finally, Star Fox 64 slip(py Toad)s its way into your heart in one of the most popular N64 titles. Fly through the sky and in space to defeat the evil Andross. You can download this game on the Wii or Wii Mode on the Wii U for 200 coins.
Claim your rewards today, they leave August 4 when they will be replaced by four new games.