Players in Japan only have a few more months to use their Wiis and hunt monsters online.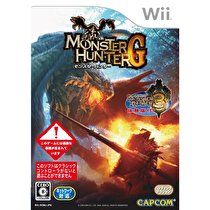 The network mode services for Monster Hunter G and Monster Hunter Tri for the Wii, which give players the ability to play the game online, will be discontinued in Japan on September 12. As of March 15 at 4 p.m. in Japan, sales of network tickets for increments of 60 and 90 days, which pay for the online service, will stop. Tickets for 30 day increments will stop on August 12 at 4 p.m. The services were in use for nearly four years. In North America, Monster Hunter Tri's servers will close on April 30.
Players who still wish to play Monster Hunter online still have a chance with Monster Hunter 3 Ultimate, which released in Japan for Wii U this past December and is scheduled to release in the West this month.