The rumours were true, a mini Wii is on its way!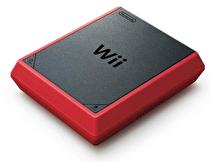 A new revision of the Wii called the Wii Mini is coming to store shelves next month. An image of the console is now live on Best Buy's Canadian website.
The newly redesigned mini Wii looks vastly different to the original Wii design. It features a black surface with a stylish red border around the edges of the console, and it looks more square-shaped than the original.
The console comes with a red Wii Remote Plus, and while the actual stock listing seems to redirect to the main Wii page, our initial source also stated that it comes with a Nunchuk (presumably red or black) and a sensor bar.
Despite the lack of info, you can clearly see the release date on their page, there's even a pre-order link to get in on the action early. The new design will be on sale December 7, 2012. There is currently no pricing information available.