Your Mii characters and Wii Shop Points will not be left stranded on a desert console.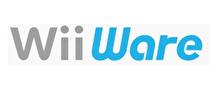 The Wii U system transfer process has been revealed.
Along with your WiiWare and Virtual Console games, Wii Shop Points/activity, Mii characters, save data, and add-on content will also take the journey with you to the next-generation of video game hardware.
Here are the steps on how the transfer process will work:
1. Put any SD Card into the Wii U to start transfer.
2. Take SD card out of the Wii U and place into the Wii.
3. Download the Wii Shop Channel Application for system transfer.
4. After Wii data is copied to the SD Card, insert it into the Wii U.
5. Wii data will then be copied to the Wii U system memory.
The system transfer will be available worldwide at launch. Starting with North America on November 18, Europe, Australia and New Zealand on November 30 and Japan on December 8.