Don't like the characters that come with the game? Just be patient.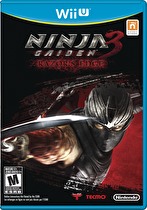 Ninja Gaiden 3: Razor's Edge for Wii U will receive additional characters via free downloadable content. The specifics of this free DLC will be revealed at a later date.
The game, which is set for a November 18 release date alongside the Wii U console, will feature a number of enhancements specific to the Wii U version, such as Ayane as a playable character in both the solo campaign and the online co-op mode, and new Test of Valor areas in each chapter. These areas will allow player to face waves of enemies and classic Ninja Gaiden enemies.
The game will support move-set customization and weapon-switching via the Wii U GamePad.