DoA fans now may have another reason to want this game.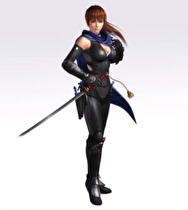 Kasumi, a protagonist from the Dead or Alive series, is coming to Ninja Gaiden 3: Razors Edge as a playable character through free DLC.
The game's producer, Yosuke Hayashi, was pleased to announce that Kasumi would be joining Ninja Gaiden alumni, Momiji, in the free DLC. No specific release date was mentioned for the extra content.
Check out our review of Ninja Gaiden 3: Razor's Edge here.