The system's memory will be 20 times that of the original Wii.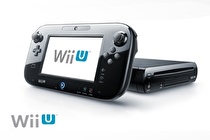 The main Wii U system memory will total 2 GB, the Nintendo Direct press conference confirmed.
Of this memory, 1 GB of RAM is intended for use by games while the other 1 GB of RAM is reserved for the Wii U system's own functionality. Nintendo pointed out that 2GB amounts to 20 times that of the original Wii. It is not clear whether more RAM will be made available to games in the future. (Support for using the second CPU core on the 3DS was added months after launch).
In addition, the Wii U will support general purpose GPU computation, meaning that non-graphics calculations can be performed on the AMD graphics processor. This is useful for highly parallel computations such as physics engines. No more details were made available.
Nintendo President Satoru Iwata also confirmed the size of the Wii U's game discs. The discs will be able to contain up to 25 GB of data, and the drive will have a read speed of 22.5 MB/s.