Nintendo is bringing a Wii U demo tour to select Club Nintendo users in certain regions.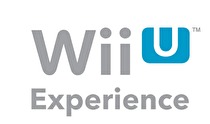 Shortly after E3 2012 came to a close, Nintendo sent out Wii U Experience invites to select Club Nintendo members in the New York area. The event, which offers playable Wii U demos, is taking place during the last week of June.
They also seem to be sending out invites to Club Nintendo members in other areas, including Miami Beach (mid-July).
The Wii U Experience will allow guests "the opportunity to experience Wii U, including its new touch screen controller, full HD graphics and innovative new games." It's pretty safe to assume Nintendo Land and New Super Mario Bros. U will be there, but who knows if there will be a wide swath of third-party games.
The events seem reminiscent of the Cube Clubs that ran before the GameCube launch, and the numerous Wii playable events that occurred before that system's launch.
Each invite allows one person to register and then bring two friends for a two-hour block of time from a select few days. Each attendee needs to have their name registered beforehand, and you need to bring photo ID with you when you go. Kids can come, but they need to be accompanied by an adult 18 years old or older. You can see the full FAQ here.
If you've gotten an invite from another region, feel free to leave a note in the Talkback thread to let us know so we can get the world of Nintendo updated.