Buy a game on your lunch hour, and it'll be downloaded by the time you're home from work.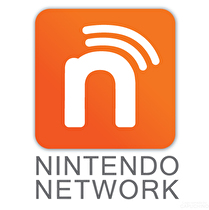 Users will be able to purchase digital games from Nintendo directly via the Nintendo Network interface from any web browser, and then have them download to Wii U in the background immediately, even if the system is not turned on.
In the investors Q&A held recently by Nintendo, President and CEO Satoru Iwata detailed how users would be able to interact with the Nintendo Network both socially and financially.
"Within the Nintendo Network, the 'Miiverse' will serve as that social connection between players. And as a result, we do intend to support 'Miiverse' on our existing platforms as well as on future Nintendo platforms. As we introduced in the video that talked about 'Miiverse,' the system itself is obviously designed to serve as that social connection for the gaming content to be enjoyed on Nintendo's gaming systems. But at the same time, this 'Miiverse' system is a web-based system, and you will therefore be able to access the 'Miiverse' and see what is happening there from any device with an Internet browser.
Because of this, you would then in theory have the ability to, when you're not in front of the game system, be able to see the interaction that players are having by checking the content of 'Miiverse' on a device like a smartphone or a tablet device. And that could become an opportunity for you to learn about a game that you may not have otherwise known about. Furthermore, for example, our goal is that, in the future, you will also be able to purchase games found in the 'Miiverse' from that smartphone or tablet device and, by the time you arrive home, that game will already have arrived on your Wii U system through SpotPass."
Nintendo already supports background downloads on Nintendo 3DS, but only when the system is in standby mode and the lid is closed.