Get ready to feel jealousy.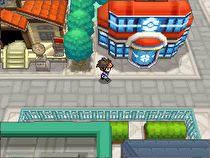 A soundtrack CD for Pokémon Black and White 2 will be released in Japan on July 25.
Featuring 173 tracks between four discs, the soundtrack will have a complete collection of Pokémon Black and White 2 music. The tracks themselves will be digitally remastered from the original source, and is supervised by Game Freak's sound team. In addition, new, unreleased tracks from Black and White, Emerald, and Platinum versions will be released on the album, along with a 24 page full color booklet documenting the development of Pokémon Black and White 2, as well as liner notes.
It is unknown whether the set will be released internationally.