These fun facts should explain the basics behind the AR Cards!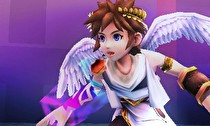 Due to the popularity of the Idol Cards in Kid Icarus: Uprising, Nintendo of Europe has detailed the cards, as well as how the mini-games work.
First is the value of the cards themselves. Some cards come with a wing symbol that details just how rare that card is. If a card has a gold, silver or diamond symbol on it, it means the card happens to be truly special. As an example, the Palutena card happens to be one of the rarest cards of the set.
Regarding game rules, Nintendo of Europe explains that there are no rules to follow except the player's own. Players can come up with their own set of rules in order to get the most out of each battle using their own deck of cards.
In order to give the battle atmosphere, Nintendo of Europe recommends using a location card that will provide a background for the battle, which players can take snapshots of. Also, whenever a new card is scanned for the first time, the player earns 100 hearts that are awarded towards their tally.
Finally, Nintendo of Europe confirms that there will be a special album coming soon. Nintendo has teamed up with Panini in order to provide players with a place to store their cards and keep them in neat condition.