Get ready for one hell of a reunion.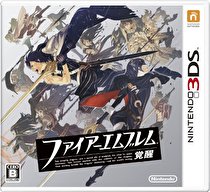 A new trailer for Fire Emblem: Awakening was released last week, confirming that some classic Fire Emblem characters will make appearances in the newest addition to the RPG series. According to the video, characters such as Innes, Clea, and Marth will be present in the game. Some characters and rare items will also be available via SpotPass.
Nintendo announced at an earlier date that the game would support StreetPass as well as DLC.
Fire Emblem: Awakening will be released April 19, 2012.