Club Nintendo isn't the only one giving out free cards.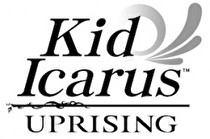 There will be "hundreds of AR cards to collect" when Kid Icarus: Uprising releases on March 23, as stated by Nintendo.
In addition to the previously reported Club Nintendo promotion (offering three cards free to users), and six random cards (out of 20) releasing with the physical game, Nintendo has revealed several other outlets to obtain cards from.
Visiting select GameStop locations during special gameplay sessions on April 14 grants players five AR cards, including Eggplant Wizard, Skyscraper Club, Fireworks Cannon, Minos, and the Fiend's Cauldron. Those who are among the first to purchase the game from Nintendo World in New York will be given the Three Sacred Treasures card.
In addition, magazines @Gamer, Nintendo Power, and Game Informer will be offering special cards in their April issues. Nintendo Power subscribers get a pack of three cards, including Poseidon, Thanatos - God of Death and Medusa (Battle). Game Informer issues will include The Power of Flight, and @Gamer includes Pit, Pandora - The Goddess of Calamity and Samurai Blade.
Furthermore, PAX East, WonderCon, and GameStop-sponsored tournaments will be distributing packs of AR Idol cards. European Club Nintendo users can also receive two packs of AR cards (with six random cards each) for 250 Stars. Whether these packs include the bulk of these "hundreds of cards" is unknown.