Sakurai states that Kid Icarus: Uprising is top priority.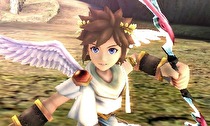 The next game in the Smash Bros series won't begin development until Kid Icarus: Uprising is finished, said Masahiro Sakurai in a Twitter post.
The head of Project Sora stated on his Twitter account that "I'm currently concentrating on one title, Kid Icarus. Until this wraps up, Smash Bros. will not progress. Of course, characters have not been decided at all."
Recently at the Nintendo 3DS Press Conference, it was announced that Kid Icarus: Uprising received a delay. It will now be released sometime in 2012. The new Smash Bros game was announced for both the Wii U and the 3DS.