They believe Nintendo should open themselves to mobile phone gaming.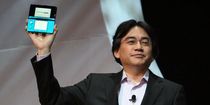 Investors criticize Nintendo's recent performances with the Wii, 3DS and upcoming Wii U.
One belief they have is that Nintendo should start supporting mobile phone gaming for devices such as the iPhone and iPad due to how successful these ventures have been for other companies. "Smartphones are the new battlefield for the gaming industry," said Ohki, a fund manager at Tokyo-based Stats Investment Management Co. "Nintendo should try to either buy its way into this platform or develop something totally new."
This is in part due to the poor sales of the 3DS, which prompted Nintendo to lower its price months after it debuted across the globe. Experts believe that Nintendo needs to create games that show off the 3D capabilities of the system better, inspiring consumers to invest on it. "The selection of 3-D titles available is pretty poor," said 19-year old Chihaya Kaizaki, who also stated that the 3DS lacked the games he wanted to play.
Finally, investors are also wary of the upcoming Wii U. The system, first revealed at this year's E3, has failed to inspire their interest, making experts wonder if it will ever live up to the legacy the Wii gained ever since its November 2006 launch.