The DS version will once again be in the hands of n-Space.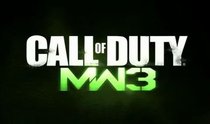 A DS version of the upcoming Modern Warfare 3, with "Defiance" as its subtitle, has been confirmed.
Modern Warfare 3 DS will be developed by n-Space, who has had experience working with the handheld conversions of previous Call of Duty shooters such as Black Ops, World at War and Modern Warfare 1 and 2.
Unfortunately, there will be no 3DS version of the game.
Modern Warfare 3 DS and its console versions will be released this fall.