Two more GBA titles are confirmed for the Nintendo Ambassador program.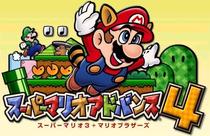 Super Mario Advance 4: Super Mario Bros. 3 and Kirby & the Amazing Mirror have been confirmed to be part of the Nintendo Ambassador Program for users who purchased the Nintendo 3DS prior to the recently announced price drop.
While not in the original press release from last week, the news originated from Nintendo of America Customer Service. NWR contacted NOA Customer Service and further confirmed that these two titles will become available to Nintendo Ambassadors later this year.
This brings the number of verified Game Boy Advance titles to seven. Last week, Nintendo confirmed Yoshi's Island: Super Mario Advance 3, Mario Kart: Super Circuit, Metroid Fusion, WarioWare, Inc.: Mega Microgames, and Mario vs. Donkey Kong.
Thanks, Brandon, for the tip!