The eShop receives its first official update, while the Wii sees two new games and a demo.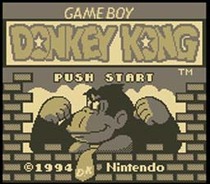 With the opening of the eShop last week, Nintendo has decided to move Nintendo Download to Thursdays. That means from now on, the Wii Shop Channel, DSiWare Store, and Nintendo eShop will all update on Thursdays, with new titles going live at 9 a.m. Pacific time on the same day.
This week's update brings a slew of new titles, including Mega Man 5 for Virtual Console and Donkey Kong for the Nintendo eShop.
Mega Man 5, originally for the NES, is the first Virtual Console game Wii has received since late May. This is the sixth game in the series to arrive on the service, and those who want to play as the Blue Bomber once again can pick up the game for 500 Nintendo Points.
The Wii Shop Channel has yet another new game this week. Developed by Sandlot Games, Snail Mail appears to be a hybrid racing and action game. It contains over 50 levels in Postal mode, as well as a Challenge mode and a Time Trials mode. You can check out a video of the game here.
Rounding out this week's new content is a demo of BIT.TRIP FLUX on the Wii Shop Channel, available for free for a limited time.
On the handheld side of things, the eShop sees a new retro title in the form of Donkey Kong for Game Boy. In this updated version of the classic arcade game, Donkey Kong has once again kidnapped Pauline and it is up to Mario to save her from distress.
The Nintendo DSiWare Store also sees four new titles, which include Gold Fever, Zimo: Mahjong Fanatic, Hidden Photo, and Beach Party Craze.