The sequel to the popular handheld series is heading to the Wii in July.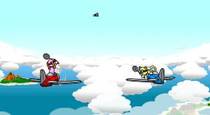 Nintendo opened a teaser site today that announced a July 21 release for Rhythm Heaven in Japan.
The final Japanese name for the game is Minna no Rhythm Tengoku, or Everyone's Rhythm Heaven.
No other details were announced concerning the title.