Crytek UK, formerly Free Radical Design, is trying to get new TimeSplitters off the ground.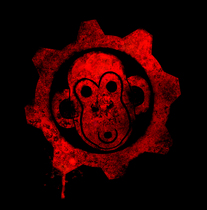 The TimeSplitters series, which last saw an entry in 2005, is being shopped around by developer Crytek UK, according to Eurogamer.
The company, formerly Free Radical Design, is talking to publishers about bringing a new entry in the multiplayer-centric first-person shooter to consoles. They are also pitching an original first-person shooter, too.
"There hasn't been a TimeSplitters game for quite a while. Obviously TimeSplitters is a first-person shooter with a strong multiplayer element," said Managing Director Karl Hilton. "The question is, is that the way to go with another one, or should it go down a different route, or should we be developing a new IP altogether?"
Hilton also told Eurogamer that TimeSplitters could change slightly, depending on what publishers want. "Whether the TimeSplitters is like the classic TimeSplitters or whether the TimeSplitters is a new imagined TimeSplitters, that's the other thing to discuss with them."
He followed up by saying that the series would not lose its trademark humor along the way. "I don't think it's about sacrificing the Britishness. It's about working out with a publisher what's the characteristic and personality of the game. Every good game should have a personality," Hilton said.

TimeSplitters 4 was originally in the works in 2007, but was put on hold when the company had financial troubles in 2008. In early 2009, they were bought by Crytek, becoming Crytek UK and working on the multiplayer portion of Crysis 2.