Miss monkeys in your first-person shooters? Then check out this fan-run cause.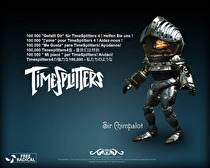 Timesplitters has long been dormant following the 2005 release of Timesplitters Future Perfect. Developer Free Radical Design worked on the game in the years following, but when the company entered administration in 2008, it seemed like the series was doomed to die.
Then, hope sprang when Crytek purchased Free Radical, renaming them Crytek UK. After some false rumors and hope, it was confirmed that Timesplitters 4 was unfortunately not in development. However, last week, Crytek CEO Cevat Yerli said "Look, I wish we were working on it. The thing with TimeSplitters is, if we made a sequel to TimeSplitters, nobody would accept this apart from some fans, and we don't know how big the fan community is unfortunately."
And around that same time, longtime Timesplitters fan Daniel Wesoly started up 100,000 Strong for Timesplitters 4 in an effort to make Crytek aware of how many fans the series has. We caught up with David to find out why he loves Timesplitters, and what he's doing to try to try to push Crytek into making a new entry a reality.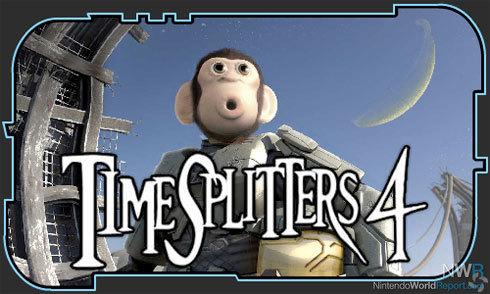 Nintendo World Report (NWR): So, what's your Timesplitters background?
Daniel Wesoly (DW): I discovered the series when I was around nine; I went over my friend's house and he managed to be lucky enough to have gotten a brand new PlayStation 2. I remember at the time being more interested in the other games he had, but when we got round to playing Timesplitters at the end, I instantly regretted wasting my time with the other trash. It was my dream game to create matches between zombies, aliens, robots and the such! My friend and I ended up doing a four-year story in it using the bots (Ah, the imagination back then). We actually carried it on into Timesplitters 2.
It was there that I had the most fun, Timesplitters 2 has something magical about it. The game had so much to do in it: a ton of challenges, arcade leagues, unlockable characters, unlockable maps, and finally your very own map maker, which was incredible for its time!
Then Timesplitters Future Perfect came out. It had such a great story mode and everything else was in there, including the good old map maker! There were some issues, but other than minor flaws, it was better than most games out on the market at the time. Overall, I would have to say Timesplitters 2 was my favorite out of the bunch!
NWR: What made you want to start this cause to get the word out on a new Timesplitters?
DW:In all honesty, I have been trying to get the word out about Timesplitters for over three years now with the guys over at Timesplittersportal.
We were always getting our hopes built up with possible announcements of a new Timesplitters, but it always fell through or never showed. I remember a few months ago a site showed up saying they had seen Timesplitters 4 in action and was set for an E3 reveal this year, but obviously if you followed E3, it was a no show. It was getting tiring; I would constantly speak to people about spreading the word, but it'd only get a few feet off the ground before tumbling down. The thing is, the Timesplitters community is scattered. They are hiding in holes, trying to escape today's generic military crap. Our campaign is trying to dig them out of the holes and tell them its okay, we are your freedom fighters.
NWR: Have you taken any inspiration from other followings/causes e.g. Operation Rainfall?
DW: I didn't even hear about that campaign until today. We really set up this cause with no inspiration from other campaigns. It was purely for Timesplitters and we didn't really think about "oh so and so did this and it worked."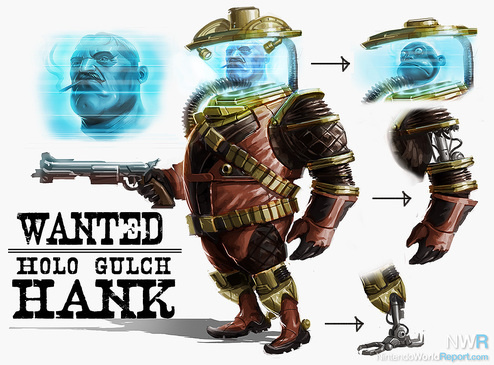 NWR: Why does the world need a new Timesplitters?
DW: Look at most gaming sites, and what do you see? Military shooters. They are everywhere; this isn't news to anyone. Now before Call of Duty fans jump down my throat, I did enjoy the first one, and I even got the second one. But after that, I stopped because I couldn't stand what they were doing anymore. It was the same rehashed crap.
Timesplitters delivers the fun and action of the games we have mostly forgotten about such as Quake and Unreal Tournament 2004. Who wants to shoot the same, remodeled soldiers when you can set up a match in Timesplitters and have gingerbread men fighting human soldiers, while stone golems are launching rockets at flesh eating zombies!
NWR: Have you make any significant progress with talking to Crytek/Crytek UK?
DW: I have been speaking with various Crytek people for over a year now. At the beginning of the campaign, Crytek members were the ones who boosted the numbers quite high. Graeme Norgate, the composer of Timesplitters soundtrack, even said that if the group reaches 100,000, then he will write a Timesplitters-styled victory piece. A senior artist at Crytek also said that he will design a Timesplitters character if the campaign reached 1,000, which was passed awhile back, but obviously these things take time.
And we also have the person behind "Like a Monkey" for Timesplitters Future Perfect that is going to do a remix if it reaches 10,000. That we have already passed, but remember these people are busy and we'll have to wait patiently.
NWR: Do you have anything planned past this initial Facebook group?
DW: Well if things really take off, I would love to go into something in the industry, but that is a pipe dream right now. We are still a long way off reaching 100,000 or 1,000,000, in fact. In regards to the actual campaign itself, there is a Twitter account for it now @Timesplitting. So get following that if you want to let me know about anything useful.
NWR: What are you hoping for in a prospective Timesplitters 4?
DW: The same formula that was seen in Timesplitters 2 and 3 really, but upped by a high dose of whatever it might be the Free Radical bunch was smoking at the time. Obviously I don't want it to be too crazy, but keep the same charm at the same time. A character maker would be a brilliant addition to the series, as it would be fun to see what people upload online.
A brand new mapmaker that is a lot more advanced, perhaps being able to add friendly A.I into story-made maps. Also if there was an option to turn on story mode-like A.I on and off in arcade mode, that would be totally sweet! And last but not least, bring back all the famous characters that people loved!