Activision reveals the instruments for the DS version of the title.
The whole Band Hero experience will be fully represented on the DS, thanks to some unique implementations of the game's features.
Vocals will be performed through the DS's microphone, while drums and guitar will feature peripherals. Band Hero will introduce a Drum Grip to simulate the drum parts of each song . The guitars will feature the same Guitar Grip as the DS versions of previous Guitar Hero titles. Activision's website does not currently offer details on how these accessories will be sold or how much they will cost. However, Amazon's only listing for the game is as a bundle (contents unknown) for $49.99 USD.
The peripherals and the game, however, are not compatible with the DSi .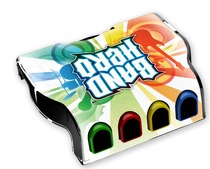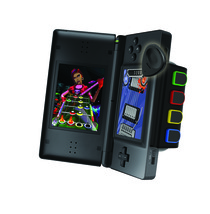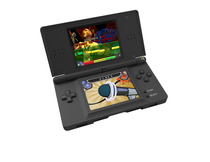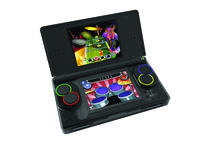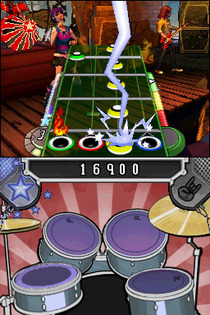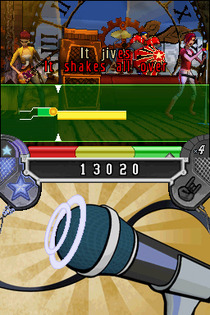 <