The third and final promo code allows players to play as a drone in single-player mode.
The Conduit's Special Edition release through GameStop included a 24-page concept art book. At the end of the book were two promotional codes, which unlock bonus features within the game. Luckily for those who didn't get the limited edition, the codes also work in the regular release. Once the codes are entered, options are activated in the Cheat menu.
The first code, NewASE11, changes the design of the All Seeing Eye, replacing its orange glow with a cool blue look and including a new projected eye pattern.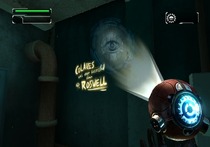 The second code, SuitMP13, adds the "Suit" model to Multiplayer mode. This suit, tie, and gas mask-donning model is the standard Trust field agent.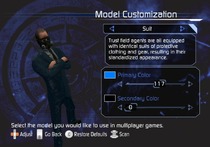 The third code (along with the first two) comes with the European special edition, available from Play.com and GAME, and the Australian special edition, available from EB Games Australia.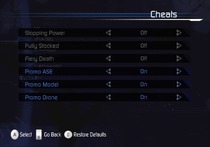 As seen in the following screenshots, the code, Drone4SP, lets players play as a Drudge drone in single-player mode. The unlockable is just a skin and does not affect game play, though your character will also sound like a drone. Enjoy fragging as an alien invader!