Nintendo follows up a merry Virtual Console Christmas with a not-so-happy VC New Year.
We'd like to wish Nintendo fans around the world a Happy New Year, because it seems as if Nintendo decided not to. This week's Virtual Console update is the worst since the service was launched, with only two new NES games available. (Actually, make that two old NES games.) Here's what they are and what we think of them.
---
Baseball - NES
Released: 10/1985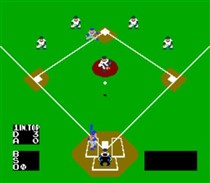 1-2 Players

Cost: 500 Wii Points ($5)

Controllers: Wii Remote, Wii Classic, GameCube
The official line on the game is "Play nine innings of fierce sandlot competition with classic NES graphics." If we pull that sentence through the PR filter, it becomes "Sit though an old first-generation NES sports game." Fierce? Surely you can be more honest than that, Nintendo. Even though it's one of the more decent games from the early days of the NES, there were others after it that were so much better.

Like Tennis a few weeks ago, you've already got an awesome (and decidedly fierce) version of Baseball in the Wii Sports compilation. Keep your Wii Points on the bench.
---
Urban Champion - NES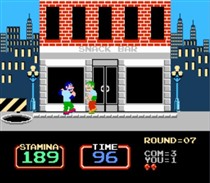 Released: 8/1/1986

1-2 Players

Cost: 500 Wii Points ($5)

Controllers: Wii Remote, Wii Classic, GameCube
Speaking of Wii Sports, Urban Champion is as close as we'll get to boxing on our NES until Punch-Out!! shows up. Combatants duke it out on the streets until one of them falls into a sewer manhole. Yes, that's right. A manhole. Occasionally, players will need to avoid a potted plant being dropped from the windows above. And then the winner gets sprayed with confetti. That's the entire game. How much are they charging for it again?

Ha ha! Very funny, Nintendo. Last week you released one of the best video games of all time. You wouldn't follow that up with one of your most boring first-gen NES games, right? Right??