The eShop falls further down the rabbit hole.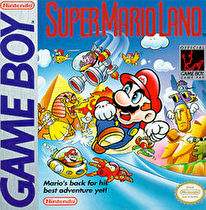 This week's "Weekly Download" email from Nintendo was something of a letdown, not necessarily because I expected anything substantial (wherefore art thou, Shantae?) but because Nintendo actually used the press release to remind us all—because they haven't yet—that we'll be able to download New Super Mario Bros. 2 on Sunday. This announcement took the place of an actual eShop game release. Better still, another slot was taken up by the announcement of Theatrhythm's DLC. Of course there were no Virtual Console games announced, and this week's on-sale Mario game is Mario's Picross, which isn't even a Mario game. Questions rush through my frenzied mind. Among them, what is the purpose of the eShop in North America?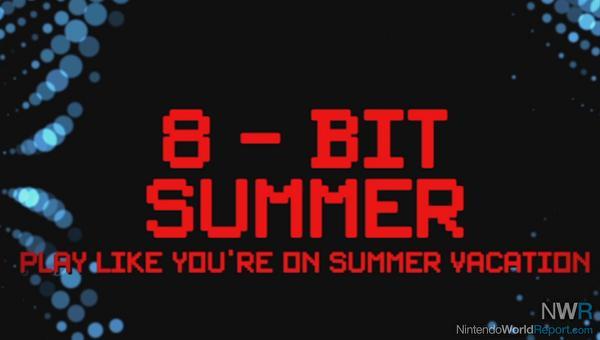 Hey, this looks awesome. Maybe it'll last more than four weeks!
It's certainly not to make money. Remember the three months prior to the "8-Bit Summer" where we didn't see shit on the Virtual Console? Think about that for a second. While Europe and Japan were getting VC games shoved down their willing throats on a weekly basis, Nintendo of America was twiddling its thumbs and sitting on money FOR THREE MONTHS. But then they ran out on stage at that Nintendo Direct and proudly announced the "8-Bit Summer" that would solve ALL OUR PROBLEMS because we'd be getting two games a week—that's eight games total—so that should make up for a 12-weeks dry spell, especially when two of those games have already been on Ambassador systems since last year.
And then, just as we all feared, the month of July ended and the VC well once again ran dry. And sure, that recent Nintendo release calendar outlined some other VC games we should be getting someday (like Wario Land II), but that could mean Christmas. The fact that there is no firm release date suggests to me that NOA hasn't actually decided when to release it. Otherwise, what's the harm in giving people something to look forward to? Yeah, we're not getting it this week, but hey, NEXT week will be great. No, there's none of that.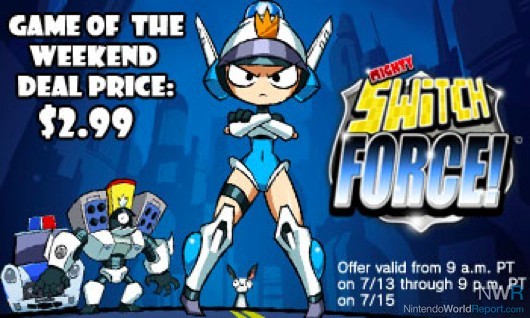 I hope you bought this during the sale. It's such a good game, and it'll help you practice up for the upcoming Wii U HD version.
You might also have been buoyed by the brilliant notion of the weekend sale games. I know a lot of people picked up Mighty Switch Force when it was on sale, and I bought VVVVVV. Both are excellent games, and shoring up the price for each—by even $2—surely brought a lot of new sales that otherwise wouldn't have been made. Hilariously, one of the sale games was Super Mario Land, and I bought it then, and it was on sale again for the "Month of Mario." You might say that the "Month of Mario" is an extension of the weekend sales, but I think it's something different, obviously leading up to the eShop release of New Super Mario Bros. 2—highlighted in this week's download press release.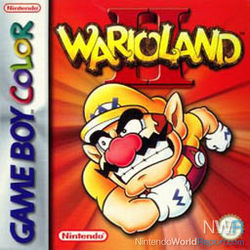 TYP likes Wario Land 3 best, but I like this one. More straightforward, less forced backtracking. But they're both excellent!
The bottom line seems to be that Nintendo of America doesn't really know what to do with the eShop. It certainly didn't know how to handle the Wii's Virtual Console after just a few years, whereas Europe and Japan didn't have any trouble. This is a homegrown problem, and with bizarre limited-time offerings like the "8-Bit Summer" and the weekend sales, it doesn't look like it's going to get any better. We may have to accept that the eShop is an unpredictable, unrealized service of broken dreams and unfulfilled promises, and when something that we can care about miraculously shows up every few months, we can probably bet the appearance accidental, and is no evidence of some higher purpose.
I hope I'm wrong.
Yeah, I know it's a short column this week, but I wrote about Code of Princess too, what more do you want?