by Donald Theriault - 11:55 am EDT
Total comments: 7
For those in need of classic run-and-shoot man action.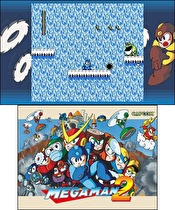 Most of Capcom's catalogue is on deep discount this week on the eShop.
Until June 6, the following Capcom games will be available for up to 75% off. They are:
Mega Man Legacy Collection: US $9.99/C $12.99 (regular $14.99/$18.99) Monster Hunter 3 Ultimate: $13.59 ea (Wii U and 3DS, regular $19.99) Resident...
Read more...