Future articles on the subject will not be written in Variety Speak.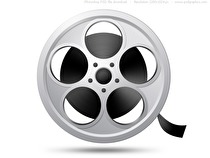 Nintendo has given clarification on their plans for expanding into the film business.
CEO Tatsumi Kimishima, in an interview with Japan's Asahi daily newspaper, confirmed that Nintendo will handle most of the work on films with their properties, but are also willing to give other production companies the opportunity to use Nintendo properties for an unspecified fee. Whatever the project becomes, it is still 2-3 years from being completed.
No specific properties were named in the report, but Nintendo released short films involving Pikmin in November of 2014 and an animated short to coincide with the launch of Star Fox Zero last month.