If you haven't cashed in the Humble Bundle, you'll have to take the Wii U version.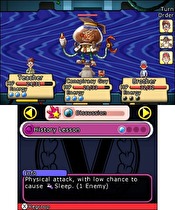 Following the removal of VVVVVV from the 3DS eShop due to a security flaw, a second game with a backdoor has been discovered - and it was in the recent Friends of Nintendo Humble Bundle.
Citizens of Earth has been removed from the eShop temporarily due to a similar bug being found that prevents the title from being run but allows unsigned code to run in its place. The game being a part of the bundle led to the hack being dubbed "Humblehax".
No timetable has been given for the game's return, but unclaimed Humble Bundle codes will not work until the game is restored.