Some super beats will be coming to Nintendo systems soon via Rising Star Games.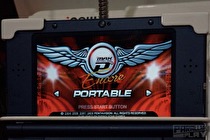 A long running rhythm game series is about to make its debut on Nintendo hardware.
Rising Star Games is demoing DJ Max Encore at this weekend's London MCM Comic Con. The DJ Max series, which was originally developed by Pentavision Studios for Asian PCs, has had several releases on PlayStation handheld systems, and a PlayStation 4 "greatest hits" title called DJMax Respect was recently announced.
The 3DS title appears to be based on DJMax Portable 2, and involves tapping buttons in 4, 5 or 6 beat patterns. For an example of the gameplay, see the video below from DJMax Portable 2: