The Pokemon movie trilogy comes to a close, so what did Josh think of it all?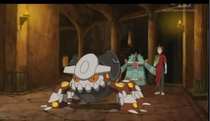 Okay, now this one starts off kinda funky. So Palkia and Dialga are hanging out in their respective dimensions, right? Minding their own business and all that. All of a sudden, we go to a NEW dimension. Not the time dimension, not the space dimension, not the reverse dimension, but a pocket dimension where a sleeping Arceus lay sleeping. Out of nowhere he wakes up and begins growling. He then jumps through all of the aforesaid dimensions and arrives into the normal world. He starts roaring about how humans need to receive judgment (actually, he does that A LOT in the movie).
Ash and his friends, as always, are minding their own business. They're battling and eating and whatnot as they are wont to do. They end up meeting two kids who show them some awesome ruins that they immediately start to explore. But no sooner does the adventure start than water starts flowing upwards and dimensions start breaking as all hell breaks loose. Two strangers, Sheena and her boyfriend Kevin, appear. Sheena can talk to Pokemon's hearts and actually summon Dialga and Palkia to assist her. She summons Dialga to help settle the dimensional rift and as this is happening GIRATINA COMES OUT OF NOWHERE and starts to fight Dialga. Again. Sheena and Ash end up calming Giratina down and he returns to his own dimension. But as soon as Giratina disappears, a pissed off Arceus shows up and starts blowing everything up! He deems humans backstabbing fiends. Sheena summons forth Dialga and Palkia to battle Arceus. Giratina even comes back to lend a hand. All three of these legendary Pokémon get the snot beat out of them. Dialga uses the last of its power to send the trio, along with Sheena, back in time to the point where Arceus was betrayed by humans.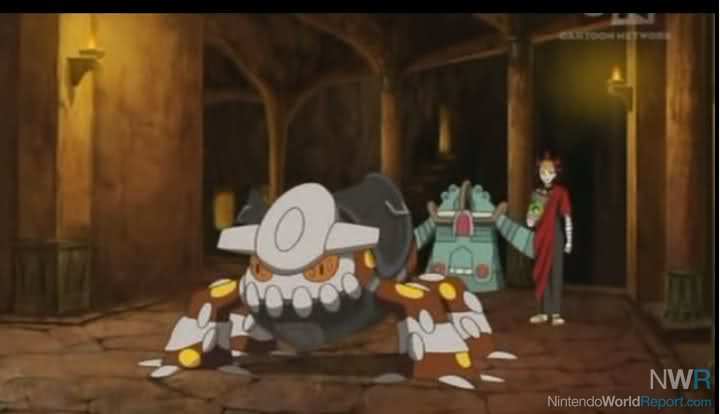 The fate of the world lies in a Pokemon battle!
Without getting too far into the somewhat silly plot, Arceus basically helped humans create civilization by giving its life force to the humans in the form of a jewel. The land flourished, but when Arceus came back for the jewel, the humans refused to give it back. So when Ash and his friend showed up to do this, things went a little off course and got. . . worse. Arceus almost died. The god of all Pokemon almost died because Ash and his friends got involved. But in the end Ash delivered the jewel to Arceus and returned to the normal timeline where a pissed off Arceus was still destroying the world. Arceus immediately recognized Ash and time reset itself. Arceus was no longer mad at humans. Everything was reset to the way it should be, and Arceus flew off into the sunset, realizing he was part of the world.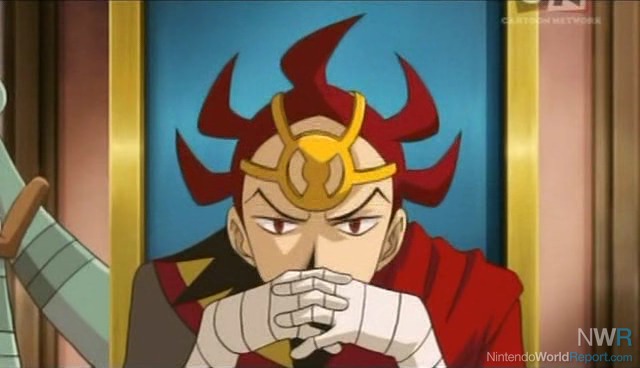 I don't know why, but I think his hair is a form of symbolism
The cool thing about the trilogy is that in the credits of the 12th movie, it chronicles where all the characters from the first two movies ended up after everything. It was cute.
To sum everything up, the Pokemon that were featured in the movies were:
Palkia
Dialga
Darkrai
Shaymin
Giratina
Arceus
Now, I found this kind of interesting. Half of the Pokemon listed above were only obtainable via events and downloading at one's local Toys R Us or GameStop. Palkia, Dialga, and Giratina could all be caught in-game, but the others were exclusives. It was clever of Pokemon to make each movie feature at least one of the obtainable Pokemon alongside an exclusive.
Also, the movies worked an overall arc. The main characters weren't so much Ash and Pikachu as they were Palkia and Dialga, constantly paying for the mistake of fighting each other and distorting time and space.