Josh marches on with part two of the Pokemon movie trilogy.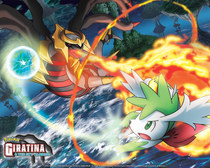 In the second movie of the trilogy, the movie starts out with the new legendary Pokémon Shaymin just minding his own business and drinking some water. When he raises his head, he sees Dialga drinking on the other side of the river. As Dialga is drinking its water and just minding its own business, Giratina appears from the water and starts dragging Dialga in with it. Shaymin gets dragged in with the two, but where they end up isn't underwater but in another world altogether. The Reverse World, a world where Giratina is the first and only inhabitant. Essentially, the battle between Dialga and Palkia offset the Reverse World, a world that sets right the mistakes of the real world. Shaymin ends up, accidentally, cleaning up some of the damage that was caused by the battle between Dialga and Palkia. And believe me, there was A LOT of damage done to Giratina's home.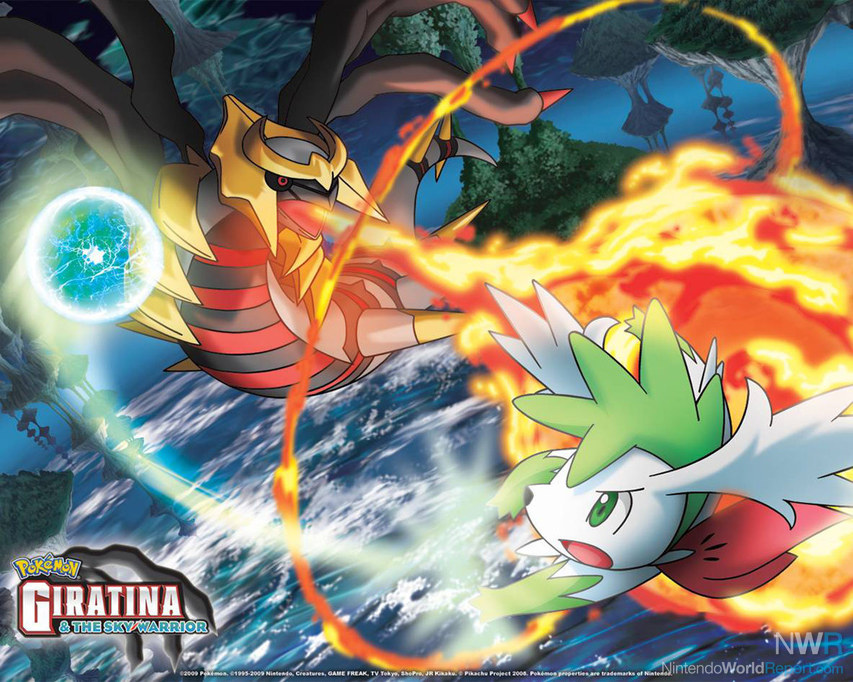 It's cute versus powerful!
Throughout the rest of the movie Ash and his friends fight against Giratina and a man named Zero while trying to get Shaymin to his flower field where his friends wait for him. Through trains and towns, the trio of heroes makes it through the Reverse Dimension and back to get Shaymin, the ungrateful Pokemon of Gratitude to its friends where they fly off into the sunset.
Oh yeah, there's this villian, Zero. I mentioned him earlier, but there's not much to him. He wanted to absorb Giratina's powers so he could live in the "pure" Reverse Dimension. He almost got away with it too, if it wasn't for those meddling kids and their stupid Pokémon.