Andrew takes us on a bit of a personal journey to 2006 Japan.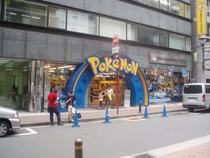 The 9th Pokémon movie is the final movie set within the second TV series, during the Battle Frontier saga. Ash has completed his journey in Hoenn and returns to his home region of Kanto, learning of an elite Pokémon Trainer course known as the Battle Frontier, dashes off on another short quest to prepare him for his upcoming journey in Sinnoh, the Diamond and Pearl series. Along the way he gets drawn into a mission with a Pokémon Ranger, who is trying to protect a mysterious ocean egg from the dread pirate Captain Phantom, who plots to unearth a legendary underwater temple and steal the Sea Crown, a collection of priceless crystal jewels contained within.
This movie also marks the first movie to be officially dubbed by Pokémon USA and the entirely new voice cast, replacing the 4Kids cast from the previous seven years of the show. The new voices were arguably less professional than the old cast and are still debated by fans today.
But, rather than explaining the plot or the Pokémon involved, for this movie I'm going to do something special - you see, this is the movie that I had the good fortune to actually be in Japan during the theatrical release, and I'm going to talk a little about the awesome promotions involved.
It's no secret that the popularity of the Pokémon series has waned in the west over the years. There is still a significant fan-base who stay up to date with Ash and his adventures, but the show has far less impact than it once did, with movies being released direct to DVD and worldwide TV networks shoveling the show between themselves as new popular titles flood in. Not so in Japan. Each new movie still gets a cinema release and there are huge celebrations for each and every one.
Pokémon Ranger was firstly designed to promote the first of the spin-off series of games for Nintendo DS, and secondly to reveal the legendary Manaphy (#490) hatched from an egg in a similar story contained within the DS game. Needless to say, Manaphy and the various other Pokémon that made their debut in this film were to be found in merchandise and promotional material everywhere. The movie was being advertised on posters, fliers, in restaurants, even subway trains had both their interiors and exteriors painted with movie artwork.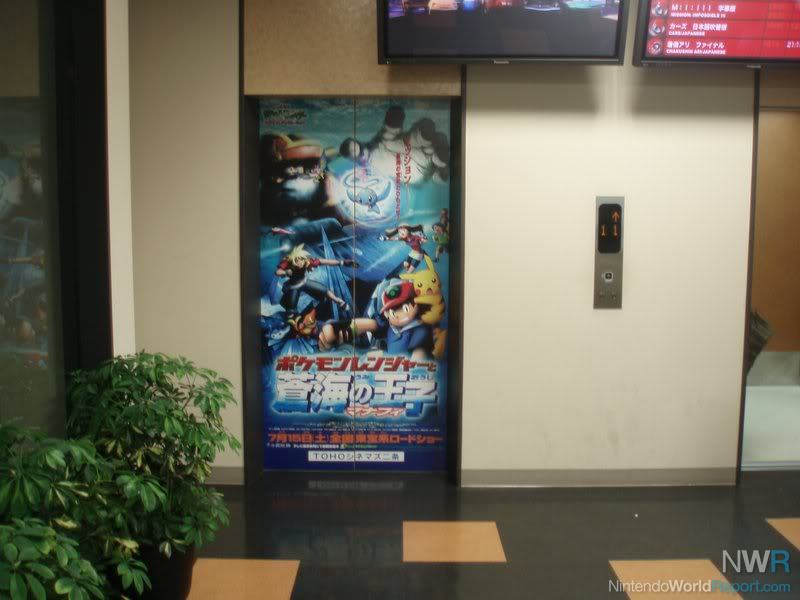 Even elevator doors.
The cinema I went to see the movie at had been decked out with its own mini PokéMart selling toys, books and stationery of the movie's star characters, and a commemorative Manaphy figurine was given to everyone who bought a ticket.
In an amazingly well-organized promotion, Tokyo's metropolitan rail system set up a quest where kids could journey to each train station around the city's complex railway system, taking along a travel map that would get a stamp and a small toy giveaway for each place they stopped at. Kids who collected every stamp on their map would be eligible for free gifts and entry into big prize draws. Each participant was also given a cardboard hat featuring yellow Pikachu ears to wear on their quest, and during the weekends every train station I visited had a sea of adorable little kids with yellow pointy ears bustling about.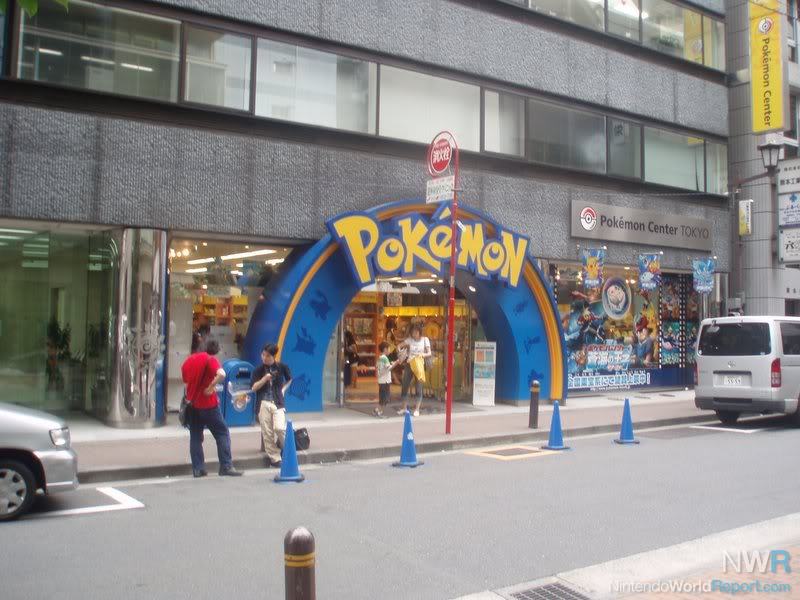 Tokyo Pokémon Center, pre 2007
Finally, while in the city I took the time to visit the local PokéCenter where, of course, the movie release was also being celebrated. Every customer was given a promotional Manaphy mask to wear, and previous movies in the series were being printed on special GBA Video cards and sold in turnstile vending machines, which could be plugged into card readers that worked on both Game Boy Advance and DS.
As far as Pokémon movies go, this one is more on the relaxed side with much less adventuring. Expect to see Ash brought back to life by a legendary Pokémon... again, and go for a psychic-powered legendary flying ride...again; but the Ranger hero and pirate villain of the movie are both pretty cool, and there's a hilarious moment involving Team Rocket near the start that had me laughing so loud in the cinema that little kids turned around to see what the silly foreigner thought he was doing.