We take a look back at Kirby's past decade in this video series.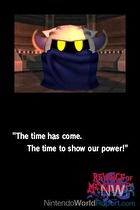 We're now in March 2018, so that means Kirby Star Allies is now due out later this month. In advance, we're going to look back at the Kirby series, specifically the last 10 years of games.
First up is Kirby Super Star Ultra, which came out the DS in 2008. Check out the video below, as well as our review from back in the day.