Learn more about the history of Donkey Kong by watching a new entry in the Know Your Amiibo video series.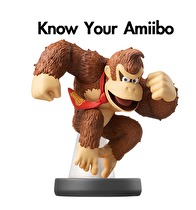 Do you think you know everything about your Amiibo? Our friends at Third Rate Minion are developing a series of videos so you can dazzle your friends and enemies with knowledge of all the characters. The third entry in the series covers arcade hero, Donkey Kong.
Be sure to check out the Third Rate Minion website and to subscribe to their YouTube Channel. Watch the video below.