CNPTE developers discuss the game on camera and present all-new footage.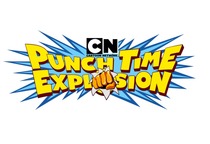 Papaya Studio's developers made a video developer diary for Cartoon Network Punch Time Explosion, a Smash Bros.-esque game featuring a cast of Cartoon Network characters. The video diary features Cartoon Network Producer Phil Bolus, Papaya Studio Senior Producer Richard Robledo, Creative Director James Weir, Game Designer Brandon Kelch, and Lead Environment Artist Chris Card.
Watch the video diary below, which also features new gameplay footage. The 3DS version arrives on June 6.