New tiers, new goals, and new rewards! (FREE HAT)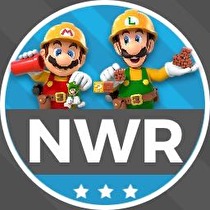 Starting June 1st, 2019 we will be officially rebooting our Patreon's Tiers and Goals to help deliver what our listeners and readers want: more podcasts. We want to make it as easy as possible to support us and get exclusive content, so for only $1 anyone can become a Supporter and get access to all of our current and future Patreon Exclusive Podcasts.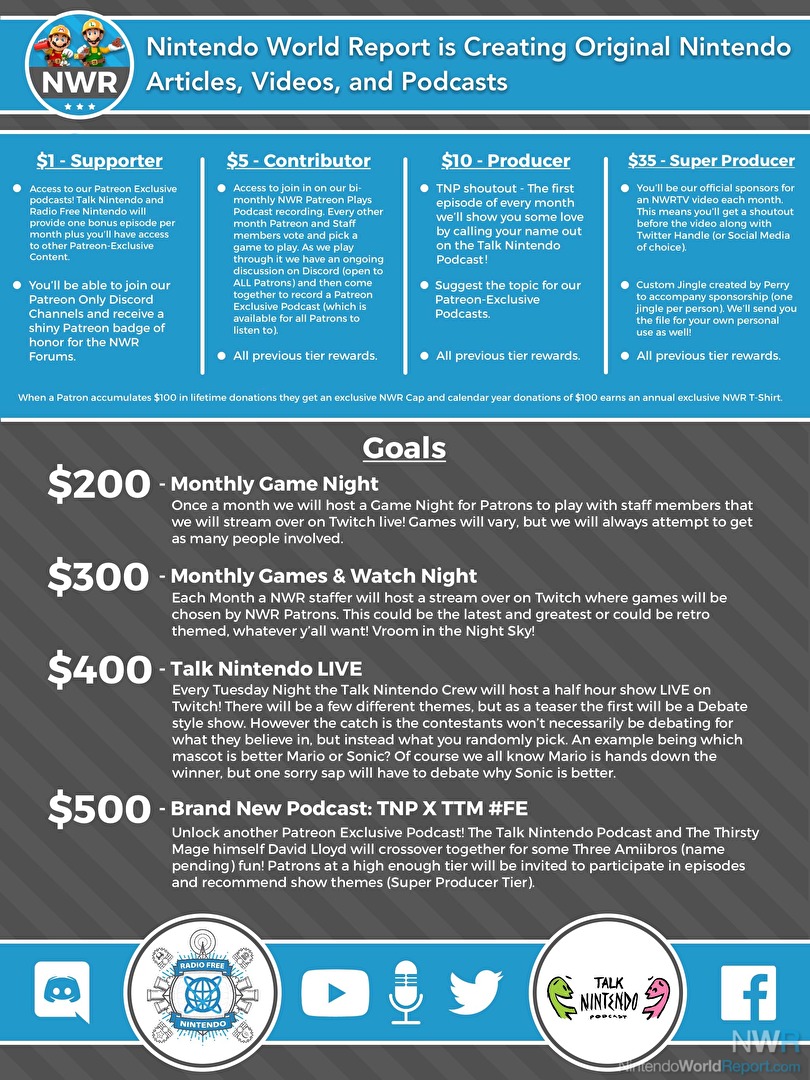 Every month we will be releasing one exclusive episode of both Talk Nintendo and Radio Free Nintendo. These will be timeless features, meant to immediately supply and welcome a new Patron to an instant collection of evergreen episodes. In addition to these two shows, Patrons will also get to listen (and participate at higher tiers) to our Patreon Plays Podcast, a game club of sorts where we all vote on and play any game we'd like.
We have much more planned to be unlocked at higher tiers, and we are all super excited to push forward and see where our Patreon can take us and our listeners. Simply put, Nintendo World Report (or Planet GameCube if you go way back. Or Planet N2000 if you are a true OG) has been around for a long time, and in that time, the way the Internets and websites work has changed drastically. Basically, it's all way less dependable and much scarier. We'd like to set ourselves up to be in a position where we can just worry about producing strong content that our readers will love as opposed to worrying about staying afloat, serving ads, and getting mad clicks. That's why we're using Patreon to try to fuel the future of Nintendo World Report. We want to be able to deliver the content you want directly to you without any of the nonsense. So thank you very much for taking the time to read this. Whether you have followed us for years and just stumbled upon us recently, thank you.