Chat with the NWR Staff and fellow readers!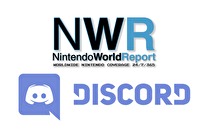 Some of you may already know, but NWR is now on Discord. That's right, you can chat with some of your favorite staff members and fellow readers throughout the day!
Also, if you back Nintendo World Report on Patreon you'll gain a special designation on our Discord Server and have access to some private rooms. Learn more about our Patreon Rewards here!
So what are you waiting for?